Yesterday I posted a hobby box break of
2011 Topps Pro Debut
baseball cards and it got me thinking (read:made me want to go on a rant) more about the whole rookie card logo. This is the second product release containing minor league players, and it looks like it would be the second release of 4 or 5 total products with such players.
Later in the year we are scheduled to see a likely Pro Debut Series 2, as well as Topps Heritage Minor League and Bowman Platinum which are all slated to contain minor league autographs of top prospects. While I think it is great to include top prospects in products, I don't think it's great to have them sign 500 "First Year" cards,
Pro Debut
cards, Bowman Chrome,
Topps Chrome
, Bowman Drafts Picks & Prospects, Topps Heritage, Platinum, etc.
Doesn't that seem like a bit much? Now compound that with the fact that we will have 3 Bowman sets that look IDENTICAL, and Topps Series 1, 2, and Update look IDENTICAL to Pro Debut. They must really think we are suckers. I don't care to have 40 different color base prospect

Gary Sanchez
cards. Don't forget about the printing plates for each of those 40 different cards that look the same from every set. Oh and the autograph versions.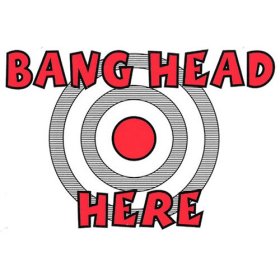 With all those autographs you then have those same cards as base cards, then parallel versions of each of those cards, 4 printing plates of each, and on and on. But as if that wasn't enough of an issue, now what happens when you have 50 cards from all these sets of a player in a given year such as 2011 and he then gets called up to the majors. Well, back in the day you would be holding his rookie cards. Now, you are holding what will inevitably be his least desirable cards simply because they are not the "RC" logo cards. There is one exception- Bowman Chrome.
The only card collectors seem to chase regardless of what year are the Bowman Chrome autographs. They have become the be all end all rookie/prospect cards. If you ask me, Topps should see this as an opportunity to right the ship now and eliminate some of these other minor league releases and make these prospects and prospect autos from Bowman and Bowman Chrome worth the price of the product.
Collectors know that most of these minor league guys don't make it so why push products of "could be's" when you can integrate new ideas into fresh sets of the veterans and include a subset of Top Prospects in each one?
There was a reason that Fleer, Donruss, Score, and Upper Deck lost the rights to producing major league baseball cards. It was because the market was flooded and the cards were worth nothing. Example being look at the Sammy Sosa and
Ken Griffey Jr RC's
, there are a bazillion of those floating around, and while no one wants a Sosa one now,
Griffey Jr
is still a desirable rookie card.
So now, we as collectors are left with a bazillion minor league sets or cards that pretty much look like everything else, they might be prospects or they might be rookies. But the bottom line is it's not a rookie without that logo, so pick what you buy wisely.
Topps needs to slow down these minor league cards because I have a feeling I am not the only one that is not interested and would rather see another major league set put out.