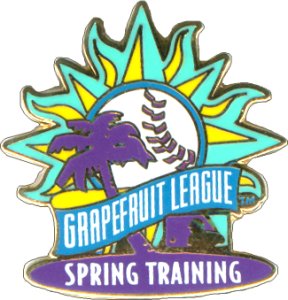 With pitchers and catchers reporting in ONE DAY (Yankees), I am very antsy about Spring Training and the 2009 Season to start. I am not as much of a fanatic for other sports as I am about baseball. With all the controversy surrounding A-Rod and baseball, it hasn't made my feelings about the game change.
Without going into the steroid/HGH topic again, the easiest way I think to end this whole topic is to out the other 103 players on that list, let MLB, MLBPA, and the players themselves deal with this at once rather than leave it a mystery and slowly leak one name out at a time over the years. Right now that leads us to believe that everyone is a suspect and I am not sure how other sports fans may feel about that. I would be very disappointed if my favorite player was on that list, but I also would take it with a grain of salt at this point. How mad can we get about it?
At any rate, one of my favorite things about this time of year other than going to see the Yankees is the MLB Package on Direct TV. I really like watching other teams, advertisements and endorsements from other home town players, and listening to the announcers from some teams- especially the Dodgers. I really enjoy listening to Vin Scully do the games, and I don't mind the Dodgers either. Obviously, I love watching Pujols play, but the best part of that package is having it in late August and September when you are down to close pennant races and can flip between all the teams chasing first place.
Now that I got all excited, there's still no baseball on. I'll have to resort to Grey's Anatomy and Private Practice. I am also working on a contest. I have the prize but need a good contest for it. It is a baseball related prize, but not cards and I guarantee you'll all like it.